Yesterday i went to a conference about psychoanalytical views on photography. One of the speakers brought this: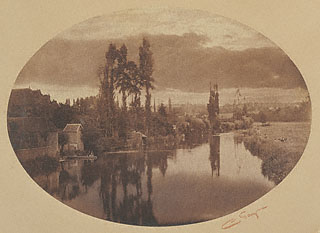 Camille Silvy
French, negative 1858, print 1860s
And said it represents peace.
Well, to me it doesn't. It's dark, the skies are threatning (and made of two negatives), people are looking at the photographer and not to what they are doing. It's just that...dark and mastered by human mind.
And basically, that is how the world goes, right? My peace won't be the peace of someone else and that's why so many breakdowns in feelings and words occur.
Lua